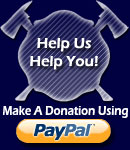 2018 Incidents
Jan
126
Feb
85
Mar
81
Apr
93
May
101
Jun
118
Jul
108
Aug
109
Sep
123
Oct
131
Nov
Dec
Total
1075
Past Incidents
2017
1256
2016
1287
2015
1274
2014
1161
2013
1127
2012
1159
2011
1091
2010
1095
2009
964
2008
970
Web Counters
Website Visitors
Since
April 21, 2009

Visitors Today
Dec 14, 2018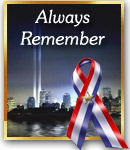 Welcome to the Official Website of the Riverhead Volunteer Fire Department
Car fire

Ex-Chief Nicholas Luparella/Denise Civiletti Riverhead Local/Photo by Joseph Oliver, December 07

A sedan that rear-ended a van on Route 104 and Ludlam Avenue this morning caught fire after the collision. The driver of the car escaped with only minor injuries and was transported to Peconic Bay Medical Center for evaluation. The driver of the van was not injured.

Riverhead Fire Department responded to the scene and extinguished the vehicle fire.

The crash occurred at about 8:45 a.m. Route 104 ... (Full Story & Photos)


Structure fire

Ex-Chief Nicholas Luparella/Denise Civiletti Riverhead Local/photos Pete Blasl, November 27

Riverhead firefighters made a quick stop of a house fire in the Glenwood Village community this morning.

The fire broke out in one of the bedrooms of the home at about 8:40 a.m. The homeowner's quick thinking helped to contain the fire, Riverhead Fire Chief Peter Jackman said. She closed the door to the bedroom before exiting the house, he said.

The woman and her two cats escaped from the home and ... (Full Story & Photos)



Riverhead Volunteer Ambulance Corps member John Mazzucca administers oxygen to one of the cats that escaped a house fire this morning in Glenwood Village. Riverhead Fire Department Ex-Capt. Jay McCue holds the cat for treatment.


Structure fire

Ex-Chief Nicholas Luparella/Photos by Steve Beal, November 17

On November 13, 2018 the Riverhead Fire Dept. was dispatched to Witt La. in Aquebogue at 2:08 AM for a structure fire. A fully involved trailer with fire was found upon the arrival of the first Chief. All occupants were saved but the family pet did not make it. Riverhead responded with 4 engines, 1 tanker and 2 support vehicles. Riverhead Ambulance stood by the at the scene in case of any injuries. ... (Full Story & Photos)


Trailer fire

Ex-Chief Nicholas Luparella/ Denise Civiletti/photos by Peter Blasl, October 24

An overnight blaze at a trailer off Harrison Avenue left a family with four young children homeless.

Riverhead firefighters responding to a report of a stove fire at about 1:30 a.m. found a working fire in the trailer at 759-E Harrison Avenue, Riverhead Fire Chief Peter Jackman said this morning.

"When Chief Hartmann and I pulled up, there was fire everywhere," Jackman said.

Riverhead Police had ... (Full Story & Photos)

Probie training

Ex-Chief Nicholas Luparella/photos by Ex-Chief Steve Beal and Ex-Chief Brooks, June 28

Riverhead FD probie training tonight on Heavy Rescue at our training center on Northville Tpke.... (Full Story & Photos)

Your feedback is important to us! Please sign our Guestbook