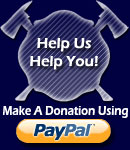 2023 Incidents
JAN
113
FEB
100
MAR
114
APR
84
MAY
117
JUNE
125
JULY
172
AUG
130
SEPT
128
OCT
141
NOV
DEC
Total
1224
Past Incidents
2022
1462
2021
1356
2020
1167
2019
1250
2018
1290
2017
1256
2016
1287
2015
1274
2014
1161
2013
1127
2012
1059
2011
1091
2010
1095
2009
964
2008
970
Web Counters
Website Visitors
Since
April 21, 2009

Visitors Today
Dec 05, 2023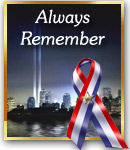 Guestbook
Your feedback is important to us. Feel free to leave your comments.
| | |
| --- | --- |
| Page of 3 [ Back | Next ] | Records 1 - 30 of 70 |
Signed on October 16, 2020 at 4:46 PM
Name:
M Charlene Z Abrahamsen
Web Address:
102 Sunrise Ave
Location:
Riverhead NY
Comments:

Got your fund drive report. with envelope, but no return form nor instructions for donating.

Winging it.

Thanks for your continuing service. Stay healthy.
Signed on August 31, 2020 at 12:03 PM
Name:
Pat Tomeo
Comments:

Monday 8/3, our neighbors homes on Pine Ave, Aquebogue we're struck by lightning causing massive damage to both homes. Our home at 40 Pine was spared damage thanks to the quick action of the FD who kept a hose on our structure and fortunately we only had minor heat damage to out siding. Our children and grandkids were asleep at the time and awakened by a neighbor and quickly exited the house to safety. They waited patiently and nervously for news about our home and were comforted and assured by members of the FD & PD throughout. The FD accompanied our son back into the house after and conducted an inspection of it to make sure there was no threat to it. As you are fully aware, events like this are very traumatic and your department went above and beyond to reassure us. Thank you from the bottom of our hearts, for your selfless service. As a show of gratitude, our family would like to make a donation to your department. Please refer ya to the proper channels to do so.
Gratefully,
The Tomeo Family
40 Pine Ave, Aquebogue
Signed on July 14, 2020 at 12:40 PM
Name:
Kathy Rhatigan
Web Address:
2308 CEDAR PATH
Comments:

Thank you for being so generous in volunteering your time and courage to our community ! You do what others fear !!!
Signed on November 05, 2019 at 2:44 AM
Name:
Sam
Web Address:
designfeu.com
Comments:

Thank you so much for your service and all you do for our community!
Signed on October 04, 2019 at 7:48 PM
Name:
Frank P. Barrasso
Rank/Title:
Sun Star Scientific, LLC / Barrasso & Son's, Inc.
Web Address:
www.barrassoandsons.com
Location:
East Moriches, New York
Comments:

I question if all these mysterious fires and incidents with mobile homes etc. are being investigated properly. Are they just fires that start by mistake, are the gas fires from substandard housing, or are they arson and attempts to kill people like elderly people who may live at these properties, being the Town of Brookhaven anything is possible, any town who has Edward P. Romaine as there supervisor needs to question every fire that takes place. Its about time someone solves these cases rather than just reporting them or ignoring them. GOD BLESS AMERICA Frank P. Barrasso
Signed on October 03, 2018 at 9:25 AM
Name:
Ira Talsky
Rank/Title:
Ex first Lt
Comments:

Nice to see the web page and remember all the good times.
Signed on December 30, 2017 at 11:18 AM
Name:
ANNE MARIE ERICKSON
Rank/Title:
President of Mobile/Manufactured Homeowners Association of Suffolk
Location:
Lakewood Mobile Home Park Calverton, NY
Comments:

First, Thank you for your service.

I would like to thank all of the firefighters who responded to the recent fire in our mobile home community. We all know how much worse things could have been here. Our association has addressed the issue of fire safety several times this past year.

Will someone from the fire dept. be willing to meet with us or provide a map of where hydrants are located in the parks in your district. Management has not been able to provide this information to us.

Thank you,
Anne Marie Erickson
Signed on November 11, 2017 at 8:36 PM
Name:
Michael Guido
Rank/Title:
Captain of Fire Police
Location:
Bethpage
Comments:

Hello! My name is Captain Guido of the Bethpage Fire Police Unit. I would like someone to contact me as i would like to set up a joint fire police drill about lane closures and would like to talk shop. Please get back to me when you can! Thanks!!
Signed on October 29, 2017 at 8:09 PM
Name:
Frank Schmersal
Rank/Title:
Archivist, National Fire Heritage Center
Web Address:
fireheritageusa.org
Location:
Emmitsburg MD
Comments:

Great site, and plays well on my cell phone too!
I'm an honorary member of the Wash, and enjoy catching up whenever I get back to Riverhead, or whatever I run into any of the guys at musters.
Keep up the good work, and be safe. Be sure to let me know if you're coming to the National Fire Academy in Emmitsburg.
Signed on August 04, 2017 at 3:04 PM
Name:
Ramazan Recber
Rank/Title:
Hello
Web Address:
www.adanaklimaservisileri.com
Location:
Adana / Turkey
Comments:

Hello...
My name is Ramazan Recber. I live in Adana Turkey, I Like This Website... This Website Very Beautiful...
Signed on May 10, 2017 at 6:18 AM
Name:
Anthony J Gallino
Rank/Title:
Immediate Past President Assn.of Fire Districts State of New York
Comments:

My deepest condolences to the family of Richie Ligon. His untimely passing is a great loss to the Riverhead community that he so proudly served. I considered him a deer friend and a model for the volunteer fire service. He will be missed.
Signed on July 29, 2015 at 2:29 PM
Name:
donald brandt
Location:
Clarksville,AR
Comments:

Besides Ironmen, were there any other drill teams, in RVFD in the 40's/ or 50's?
Signed on July 18, 2015 at 1:45 PM
Name:
Andy Sheere
Rank/Title:
Lieutenant
Location:
Chester Vermont
Comments:

Just wanted everyone to know the great experience that I had meeting one of your long time firefighters up here in Vermont. I was wearing my station shirt at a free concert event and a man walked up to me and introduced himself. i wish I could remember his name! he said he was a member of the Riverhead FD and had 52 years of service! I don't imagine there are too many members with that kind of service record so maybe you know who I am talking about. Anyway, we talked for a while and then he gave me one of your station patches. i cherish that moment of brotherhood and will enjoy the patch for years to come thinking of that encounter. Stay safe and be well!
Signed on July 08, 2015 at 3:31 PM
Name:
Stephen R. Sparacia (Scungilli)
Rank/Title:
Firefighter
Location:
Benham, KY
Comments:

Dropping a note and saying Hello to all at the Ever-ready Engine Co. and the rest of the Riverhead Fire Dept.!!!
Signed on June 17, 2015 at 6:05 PM
Name:
Michael Osip
Rank/Title:
DIRECTOR RIVERHEAD POLISH HALL
Web Address:
riverheadpolishhall.com
Location:
Calverton
Comments:

Riverhead Volunteer Fire Department
540 Roanoke Avenue
Riverhead, New York
Dear Sir:
Thank you for setting the tone by displaying the huge American Flag outside the Riverhead Polish Hall for our "Flag Day" celebration honoring all veterans and active military. We had two honorary guests from the Greatest Generation. Ed Jeneski 90 years old Marine Vet and Ed Cartoski Marine Vet 92 year old Marine Vet. A lot of participants commented how well the Flag looked outside the Riverhead Polish Hall. We were fortunate to have you donate your time for this special occasion. On behalf of the Directors I express our heartfelt thanks for all that you did that special day!
http://riverheadpolishhall.com/Flag_Day_Slideshow_June_14_2015.php



Ziggy Wilinski
President
Riverhead Polish Hall
Signed on June 02, 2015 at 9:35 PM
Name:
William H. Hill
Location:
W. Babylon, NY
Comments:

I'm creating a book for family members who have served their community/country. To be titled a "Century of Service". Members include the Painter Family (former Chief Ed Painter). Would like to use some photos and data from your site. Can I get permission?

Nice site, well done.

Bill Hill
Signed on May 27, 2015 at 11:02 PM
Name:
John E. June
Location:
North Bellmore, NY
Comments:

Nice job on the site. I enjoyed reading the history of the Dept. I good site to use to set up future pages. Thanks....?
Signed on May 03, 2015 at 9:26 PM
Name:
Ed Estes
Rank/Title:
Firefighter
Location:
Enfield, Nova Scotia
Comments:

Am interested in trading our department patch for your. If this is possible, p;ease contact me with an address where ours can be sent.

Thanks and stay safe!

Ed
Signed on April 28, 2014 at 12:58 AM
Name:
Mark Hallett
Location:
Grafton Mass
Comments:

My great uncle Carl Hallett was chief in 1890. Love Riverhead history and the RFD was a big part of things in town. Would love see more old photo and news clips. Thanks for keeping Riverhead safe your service is appreciated always.
Signed on March 24, 2014 at 12:48 AM
Name:
Michael Nick
Rank/Title:
Firefighter
Web Address:
rbvfr.org
Location:
Beverly, Kentucky
Comments:

Hello from one Red Bird to another.
Signed on August 03, 2013 at 10:55 PM
Name:
Joe Manjarrez
Rank/Title:
Bugs Montana
Location:
Myrtle Beach, SC
Comments:

Great looking website, great looking HQ and apparatus. It was a pleasure working with so many great people there. Please be safe out there.

Bugs
Signed on July 22, 2013 at 3:33 AM
Name:
Dave
Rank/Title:
Owner
Web Address:
www.mypencil.com
Location:
Burlington
Comments:

Nice looking website, Great information. Keep up the good work you guys provide. Thank You...
Signed on February 24, 2012 at 2:48 PM
Name:
Tommy O'Donnell
Rank/Title:
Firefighter/Dispatcher
Location:
Huntington Manor Fire Dept.
Comments:

Nice Web Site Brothers, Keep Up The Good Work... Visit Us At www.hmfd.org
Signed on January 23, 2012 at 5:57 PM
Name:
Pops
Rank/Title:
former dist chief
Location:
Myrtle Beach, SC (Horry County F/R)
Comments:

Hi there Great site, brought back memories as I was stationed at Suffolk County AFB 1951, 1952.
Thanks for pix on fire at 2nd and Maple. I know the occupant

Be safe out there, your family loves you
Signed on October 20, 2011 at 5:19 PM
Name:
Kathleen Endres
Location:
Riverhead, NY
Comments:

A HUGE thank you to all the brave firefighters who put out the fire at our house on October 12th. Because of your quick response the house can be saved. And a special thank you to Firefighter Mike Argenti for saving our pet. Thank you, thank you, keep up the good work.
Signed on October 12, 2011 at 3:37 PM
Name:
Dagmar Sadler Stephenson
Location:
Phoenix, Arizona
Comments:

Great news about what's going on "back home". Good site, good photos, keep up the good work. It is appreciated
Signed on September 06, 2011 at 12:25 PM
Name:
Bill Pooler
Rank/Title:
FF 3 / EMT-IV
Web Address:
http://www.ci.woodbury.mn.us/fire-department
Location:
Woodbury, Minnesota
Comments:

Went to school as a kid with Kevin Moos, nice to see others from my past in the fire service. I served for 18 years, 1988 - 2006. Very nice website.
Signed on March 13, 2011 at 3:32 PM
Name:
Chuck
Web Address:
www.fdphotos.com
Location:
Connecticut
Comments:

Very nice site. keep up the great work and stay safe!
Signed on March 06, 2011 at 9:45 PM
Name:
colleen belson (geraci)
Rank/Title:
ex- fire fighter I / EMT-B
Location:
formerly of rocky point fire department
Comments:

keep up the good work and stay safe
Signed on February 21, 2011 at 9:50 PM
Name:
Bill Sailus
Rank/Title:
cousin
Location:
w-b penna.
Comments:

robert doyle,
2 21 11, pig roast t-shirt in the works.
talk to you soon. are you more giant fans or jets fans in long island? never knew. interesting to know.
| | |
| --- | --- |
| Page of 3 [ Back | Next ] | Records 1 - 30 of 70 |