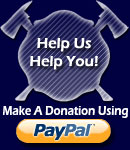 2020 Incidents
Jan
Feb
Mar
Apr
May
Jun
Jul
Aug
Sep
Oct
Nov
Dec
Total
0
Past Incidents
2019
1250
2018
1290
2017
1256
2016
1287
2015
1274
2014
1161
2013
1127
2012
1159
2011
1091
2010
1095
2009
964
2008
970
Web Counters
Website Visitors
Since
April 21, 2009

Visitors Today
Apr 07, 2020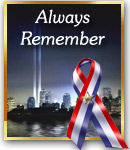 By Ex-Chief Nicholas Luparella/Denise Civiletti riverhead local
October 27, 2019
A fire at a church on Roanoke Avenue overnight is being investigated by the Suffolk County Police Arson Squad and Riverhead Town Police detectives.
Riverhead Fire Department responded at about 2:30 a.m. to the scene of the fire at Luz En Tu Senda Church on the corner of Roanoke Avenue and Cranberry Street.
The fire started in a wooden trash enclosure outside the rear of the church and burned the rear wall of the structure. A quick response by firefighters limited interior damage, said Riverhead Fire Marshal Andrew Smith.
Burnt debris outside the building was still smoldering this morning. Suffolk County arson investigators, Riverhead detectives and the town fire marshal's office were still at the scene this morning.
Riverhead Fire Marshal determined the fire suspicious and requested an investigation by the Suffolk County Arson Squad.
A SCPD investigator said sheet rock on the rear wall of the building probably saved the structure from more significant damage. The window blew out right away and the fire would have taken off inside, he said.
Riverhead Fire Department Chief Tim Corwin agreed. The sheet rock was still intact when firefighters arrived, though "the fire had gotten into the walls between the brick and the actual framing," he said.
Approximately 60 firefighters responded, Corwin said. The department had two ladder trucks and three engines at the scene.
Luz En Tu Senda is an Assemblies of God church.