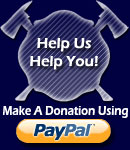 2022 Incidents
JAN
119
FEB
96
MAR
107
APR
90
MAY
JUNE
JULY
AUG
SEPT
OCT
NOV
DEC
Total
412
Past Incidents
2021
1356
2020
1167
2019
1250
2018
1290
2017
1256
2016
1287
2015
1274
2014
1161
2013
1127
2012
1059
2011
1091
2010
1095
2009
964
2008
970
Web Counters
Website Visitors
Since
April 21, 2009

Visitors Today
May 27, 2022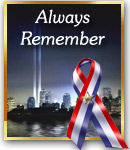 By Ex-Chief Nicholas Luparella/Denise Civiletti Riverhead Local/Stringer news/Photos by Ex-Chief Steve Beal and Ex-Capt. Paul Sparrow
November 17, 2021
Last night at around 10:37pm the Riverhead Fire Department was dispatched to a house fire on East 2nd St. off Roanoke Ave for multiple reports of a large home on fire.
Upon arrival units were met with heavy fire in a 7,000 square foot, three story home with multiple people evacuating the fire and reporting others still trapped inside. Firefighters attempted to gain access, but the third floor quickly collapsed onto the second floor.
At least five people were treated at the scene for minor varying injuries, according to a source. Eastport and Flanders fire departments assisted at the scene and Jamesport stood by Riverhead headquarters, ambulance crews and rehab units were called to the scene to assist Riverhead FD.
After extinguishing the fire, a methodical search was conducted on the third floor and four victims were located inside the home. The search (as of 2:45am) continues for other victims. A source at the scene says they cannot rule out more victims at this time.
It is believed to have claimed the lives of at least four people, Riverhead Police Chief David Hegermiller said this morning.
Suffolk County Arson Squad, Crime Scene and Homicide Squad are all on scene investigating along with resources from the Town of Riverhead. The Suffolk County Medical Examiner's Office is also at the scene this morning.
A Riverhead firefighter was taken to Peconic Bay Medical Center for treatment of a minor injury. A Riverhead police officer and three civilians were treated at the scene.
Riverhead Volunteer Ambulance Corps, Wading River Fire Department Rescue, Flanders Northampton Volunteer Ambulance and Hampton Bays Ambulance responded. Shirley Ambulance also responded with its Rehab Unit.
Jackie Corby
November 17, 2021 at 9:43 AM
How very sad. Am so sorry, John
John Northridge
November 17, 2021 at 6:50 PM
Thanks Jackie